Welcome UT Elementary Faculty and Staff!
What you can expect to find here:
Information about SEL curriculum being used across the district
How to access SEL curriculum
SEL resources and activities
Monthly SEL activity ideas aligned with the SEL Value of the month

UTES has access to School-Connect, an evidence based social and emotional learning curriculum for secondary students.
If you are already a registered subscriber, you can log in here: https://school-connect.net/eq2/login. You need your access code to log in, which would have been sent to you directly by School-Connect when you were first registered.
If you have previously been registered and need an access code reminder, go to https://school-connect.net/eq2/login and enter your email address. You should receive an email with your access code. (*If you don't, check your junk mail folder.)
If you have never used the site and are not registered as a subscriber, e-mail Andrea Menchaca (SEL Coordinator) at andrea.menchaca@austin.utexas.edu. Once registered, you will receive an e-mail directly from School-Connect with your unique login and access code.

On January 4th 2022, teachers and staff from UT Elementary, Helping Hand Home, TNC, and Depelchin attended a full day Conscious Discipline training.
Conscious Discipline Website: Conscious Discipline – Social and Emotional Learning
Create an account for FREE resources: Free and Premium Resources – Conscious Discipline
For information on purchasing Conscious Discipline resources or general questions about Conscious Discipline, contact Andrea Menchaca, SEL Coordinator at andrea.menchaca@austin.utexas.edu
---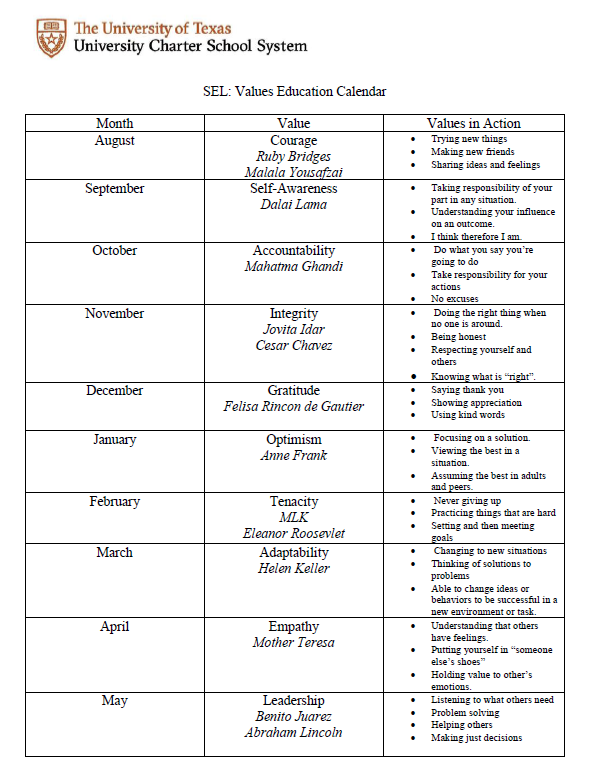 Download UT Charter SEL Calendar
March SEL Values and Activities

Download the March SEL Value and Activities Guide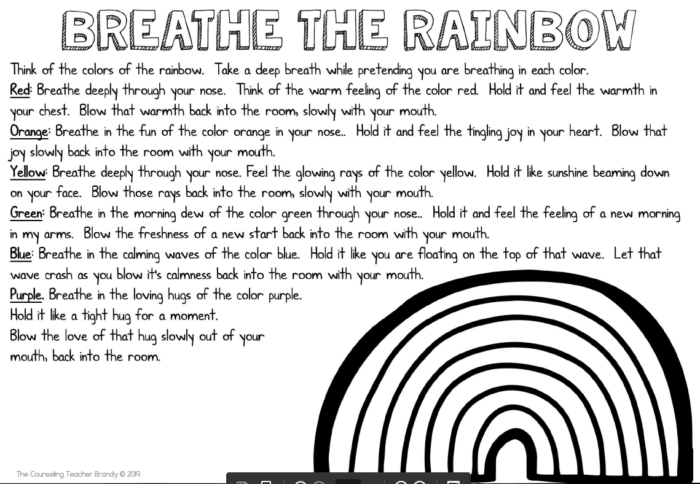 K-5 Breathing Techniques and Bookmarks