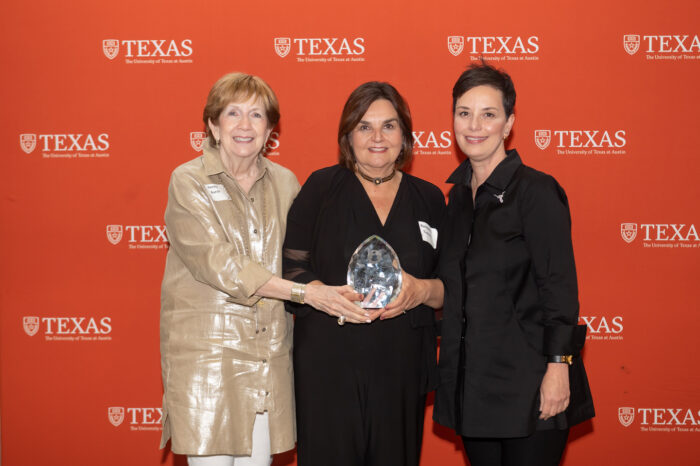 UT Elementary held our annual Visualize Graduation Society dinner on April 21, 2022 where we honored our founding principal Dr. Ramona S. Trevino and highlighted the 'Margin of Excellence' programs that make UT Elementary special.
Our goal is to raise $100,000 to support the programs that are proven to build a strong academic foundation for children, but those classes that we call our Margin of Excellence programs are not supported by radiational school funding sources.  UT Elementary must fundraise every year in their support.
Please help us meet our fundraising goal by donating today: https://give.utexas.edu/?menu=OGPE2GS
Learn more here: https://utelementary.org/vgs/ 
---
Our event theme was Always Teaching. Always Learning. For the event, the Little Longhorns stepped on stage and taught the audience their birthday month in Spanish; how to write code to program a robot and how to play the cello.