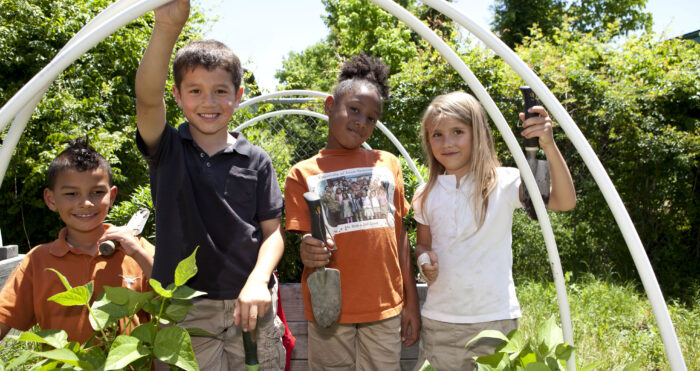 The University of Texas Elementary School is a research-based demonstration school located in the heart of East Austin. Founded in 2003 as part of The University of Texas System's Every Child, Every Advantage initiative to support P-16 education, UT Elementary is operated by The University of Texas at Austin as an open-enrollment campus, free to students, with a lottery-based admission system. The school enrolls children in grade levels pre-kindergarten through fifth (two classes of 22 students each), with two pre-kindergarten classes (20 students each).
UT Elementary offers a full, TEKS-aligned curriculum, employs scientifically-based research and best teaching practices, and draws upon a variety of intellectual resources available at the university. Besides providing an educational alternative for East Austin children, UT Elementary also represents an effort to apply new knowledge produced in the academic setting directly to classrooms and it serves as a training and development site for future teachers, social workers, psychologists, speech therapists, and nurses currently enrolled in the University of Texas at Austin.
UT Elementary is passionately committed to the students and families it serves. Its community includes not only its faculty and staff but also the East Austin community, UT Austin faculty, staff, and students as well as school partners, donors, and volunteers.
UT Elementary is an academic unit of The University of Texas at Austin and reports to the Division of Diversity and Community Engagement.
Our Mission
The University of Texas Elementary School's Mission is:
To develop students into lifelong learners through rigorous, research-based curricula, individualized instruction, high expectations, and a nurturing environment that includes parental and community involvement;
To provide opportunities for professional development and outreach for The University of Texas at Austin's academic units; and
To serve as a model of an exemplary educational program for diverse learners.