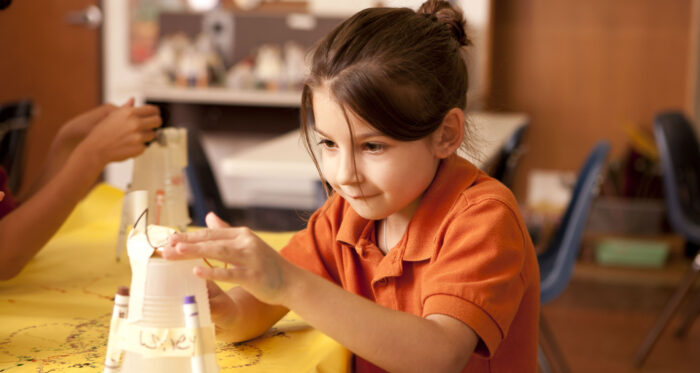 UT Elementary School is accepting applications for the 2022-2023 school year. Priority enrollment is given to residents in our targeted area of service.
Attendance Area* 
UT Elementary School was created to serve families in East Austin. You must live in one of these zip codes to be eligible to apply:
78702
78721
78722
78723
78724
78741
78744
*Attendance Area Note
In the event that UT Elementary has class vacancies with no waitlist from the priority attendance area, UT Elementary can enroll students beyond our target area. Our charter allows us to admit students whose families reside within the home school district boundaries of:
Austin ISD
Del Valle ISD
Eanes ISD
Hays CISD
Leander ISD
Manor ISD
Pflugerville ISD
To inquire if there are vacancies for students beyond the East Austin priority attendance area, please contact Jennifer Montoya at j.montoya@austin.utexas.edu or call our main line at (512) 495-3300.  Vacancies are filled on a first-come-first-served basis. Please remember, not all grades may have availabilities and only grades with vacancies will accept additional students.
Pre-K at UT Elementary School
Applications for the 2022-2023 school year will be accepted 4 April 2022 –

27 May 2022
UT Elementary offers both free (for eligible students) and tuition-based Pre-Kindergarten. Students must be 4 years old on or before September 1 to enroll.
Qualifications for free Pre-K are located on page 3 of the Application Packet below. For your reference: Income Eligibility Guidelines
Pre-K applications are due 27 May 2022.
Kindergarten through 5th Grade Applicants
Kindergarten through 5th Grade applicants will submit a total of 5 documents.
Applicant students original, certified birth certificate
Parent/Guardian ID card
Proof of Residence. Choose one of the following:

An electric bill in a parent/guardian's name
Texas lease (with parent/guardian's name and name of student) OR
Mortgage statement
Please note: once a student is enrolled in grades Kindergarten through 5th, they will remain a student. It is not necessary for accepted students to reapply for enrollment every year.
Application Submission
Applications are available on our website or from UT Elementary. Once you have completed the application instructions below, please submit your application and paperwork as follows:
Drop off or complete your applications with documents at UT Elementary School 2200 E 6th St, Austin, TX 78702 (Monday – Friday, 7:30am to 4pm) OR
Email your applications and copies of your documents to Jennifer Montoya at  j.montoya@austin.utexas.edu
Please follow up with a phone call or email to make sure it was received. The office line is (512) 495-3300.