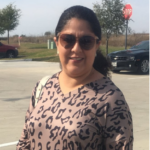 Lily Dominguez, Counselor – lily.dominguez@austin.utexas.edu
Mrs. Dominguez is entering her seventh year at UTES as the school counselor.  Her passion is working with students to understand their emotions and social behaviors so that they have the tools to be able to self-manage and advocate for themselves.

Melissa Garcia, Assistant Principal – melissagarcia@austin.utexas.edu
This is Ms. Garcia's ninth year at UTES.  Ms. Garcia has over 20 years of experience in education.  She is a National Board Certified teacher and holds a Master's in Curriculum and Instruction with an emphasis in science education.  This is Ms. Garcia's fifth year as the assistant principal.  You will find her cheering for the Longhorns and the Fighting Irish.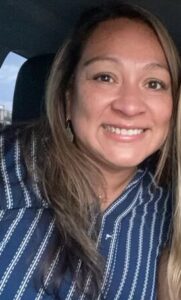 Jennifer Montoya, Office Staff – j.montoya@austin.utexas.edu
Ms. Montoya's smile has been welcoming UT Elementary School families and students to the school for the past eight years.   "Helping someone—whether teacher, parent or child—is the favorite part of my job," she said.

Jessica Loredo, Office Staff – jessica.loredo@austin.utexas.edu
Mrs. Loredo was born and raised in Austin TX.  Mrs. Loredo has been working at UTES for three years she enjoys and loves to help others. When you walk through the door, you will be received with a warm and welcome smile, a positive attitude to help you out in any way she can.

Sean Byrne, Pre-K – sean.byrne@austin.utexas.edu
Mr. Byrne is originally from Portland, Oregon and moved to Texas over ten years ago. He has worked in Early Childhood education for over 20 years. He enjoys writing music and hunting fossils in his spare time.

Norma Robinson, Pre-K – norma.robinson@austin.utexas.edu
Ms. Robinson has been with UTES for two years. She comes to us with ten plus years of teaching in the classroom, as well as, a PE teacher/coach, Art, Music and Drama teacher. Ms. Robinson's passion for helping grow students through challenging age-appropriate activities is evident in her creative, engaging and fun classroom. Her positive attitude is infectious and she passionately imparts her love of the arts upon each of her students. Through the arts students gain self-awareness and an understanding of who they are which in turn helps them gain an appreciation for all people and cultures.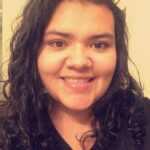 JoAnna Trejo, Pre-K Instructional Aide 
Ms. JoAnna has taught PreK with Head Start, life skills at Eanes ISD and in 2018 went abroad to India to help write Curriculum for an all-inclusive School. This will be Ms. JoAnna's second year at UT.  Ms. JoAnna loves spending time with her dog, attending live music events and cheering for the San Antonio Spurs!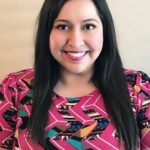 Jennie Noonan, Kindergarten – jennie.noonan@austin.utexas.edu
Mrs. Noonan will begin her 14th year in education and her second at UTES. She is excited  to help the students and families they serve by fostering a love for learning while building relationships within the community.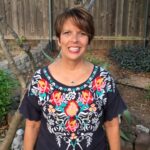 Jacqueline Totten, Kindergarten – jackie.totten@austin.utexas.edu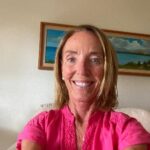 Molly Kelly, First Grade – mkelly@austin.utexas.edu
Ms. Kelly has taught first grade at UTES for many years. She also has taught, mentored and trained all over the Central Texas area. Her hobbies are working out, cooking, swimming, reading and families time. Ms. Kelly loves teaching children how to read and write.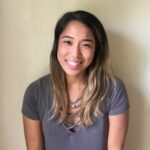 JoAnna Martinez, First Grade
This is Ms. Martinez's second year with UTES. She holds a Master's degree in Elementary Education from the University of California at Santa Barbara. In her free time, she loves to travel and learn about other cultures, while practicing her Spanish speaking skills.  She has a Catahoula pup who she is excited to share pictures of!

Lucy McCoy, Second Grade – lucy.mccoy@austin.utexas.edu
This will be Ms. McCoy's fifth year teaching at The University of Texas Elementary School. Her teaching career started with Bastrop ISD where she taught PPCD, Kindergarten (2 years), and First Grade (1 Year). Ms. McCoy graduated with a Bachelor of Arts in Psychology and a minor in social work from Texas State University.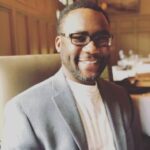 Thomas Howard, Second Grade – thomas.howard@austin.utexas.edu 
Mr. Howard is excited to begin his second year at UTES as a second-grade teacher.  He previously taught 3rd grade in Birmingham, AL and 6th – 8th grades in Sumter, SC.  He has also worked with children and youth in both Nashville, TN and Chicago, IL through non-profit organizations.

Carly Kennedy, Third Grade – carly.kennedy@austin.utexas.edu
Mrs. Kennedy graduated from the University of Texas at Austin, with dual degrees in Special Education and General Education, and then graduated with a Masters in Multicultural Special Education. This is her 14th year teaching (5 of those years here at the incredible UTES). She has taught for four years in special education, six years in Pre-K, three years as an instructional specialist for 3rd-5th grades, and this is her third year teaching 3rd grade math and science.
Dr. Alva Johnson, Third Grade – alva.johnson@austin.utexas.edu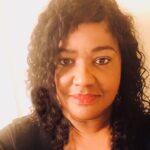 Nicole Hershey, Fourth Grade Math/Science – nicole.hershey@austin.utexas.edu
Ms. Hershey is an Austin native and a graduate of The University of Texas at Austin with a Bachelor of Science in Applied Learning and Development. Her goal is to foster problem-solving and critical thinking in lifelong learners while maintaining a fun and engaging classroom community.

Kameron Koeffler, Fifth Grade – kameron.koeffler@austin.utexas.edu
Mr. Koeffler is the 5th-grade Language Arts and Social Studies teacher. He has a B.S. in Applied Learning and Development: All-Level Special Education with additional certifications in EC-6th grade and English as a Second Language (ESL). He serves as a board member of GLSEN Austin and Chairman of the Social Justice Committee at UTES. His purpose in education is to provide equitable opportunities while promoting diversity, inclusion, and foster critical-thinkers who will change the world. Class site: https://koeffler-s-korner.webnode.com/

Scarlett Calvin, STEAM and Education Technology Specialist – scarlett.calvin@austin.utexas.edu
Ms. Calvin has been a teacher at UTES since 2012 and STEAM since 2017. Her expertise lies in guiding rigorous, hands-on lessons that challenge students to develop essential 21st-century learning skills such as collaboration, communication, self-control, problem solving, and tolerance. She plans to begin a UT STEM Education Master's degree this fall and is excited about her new role in assisting teachers and families with digital learning needs as the campus Educational Technology Specialist.  Class site: utsteam.wordpress.com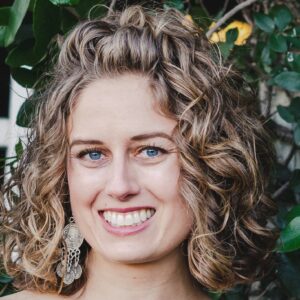 Courtney Castaneda, General Music and Orchestra – ccastaneda@austin.utexas.edu
Ms. Castaneda is the general music and orchestra teacher at UT Elementary. She has a masters degree in cello performance from Sacramento State and a master's degree in Music and Human learning from UT Austin.  Her musical career began at her elementary school in Houston where she started on the violin in the 1st grade. During her free time, she enjoys yoga, reading, baking and performing with her folk band American Dreamer and singer-songwriter Ray Prim. Class site: littlelonghornsorchestra.wordpress.com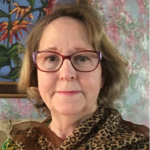 Jan Evans, Librarian – jaevans@austin.utexas.edu
Jan Evans has been a member of the UTES community since 2004. Over her career, she has taught grades 2-6 as a classroom teacher. Currently, Mrs. Evans is our librarian, the GT testing coordinator and a special education intervention teacher. She loves UTES and considers it a great honor to have watched the school grow, and to still be an active witness of its innovation, inclusion, and inspiring growth.

Thelma Herrera, Discovering Languages and Culture – thelma.herrera@austin.utexas.edu
Mrs. Herrera has over 26 years of working with young children. She has a Masters in Elementary Education and is a National Board Certified Teacher. She has worked in ECI (Early Childhood Intervention), special education, pre-kindergarten, kindergarten, and now will be teaching Spanish. Mrs. Herrera has written science and language arts curriculum for Austin ISD. She was also a teacher-researcher for the University of Texas studying what children know and understand about science. During the 5 year study, she presented her findings with colleagues at local, state and national conferences. Teaching at UT elementary has been an absolute joy for her!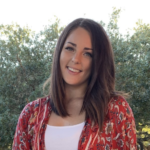 Tori Sheard, Physical Education – tori.sheard@austin.utexas.edu
Ms. Sheard is the Physical Education Instructor at UTES, but you can call her Coach T! She received a degree in Exercise and Sports Science from Texas State University. This is her 4th year teaching at UTES. She will be working to encourage healthy habits & teach students that movement is fun! The goal of her program is for our students to be confident in developing lifelong fitness!!

Emelinda Baillo, Special Education/Dyslexia – emelinda.baillo@austin.utexas.edu
Ms. Baillo has over 20 years of experience in secondary education and serves UTES as a special education-dyslexia teacher. She began her career in her home country, the Philippines. She completed her Masters in Special Education and Childhood Education in New York City where she served for 11 years. In 2015, she moved to Austin and joined Round Rock ISD as a reading teacher. She specializes in designing tailored learning experiences to increase individual growth.

Maria Figueroa, Reading Interventionist/Dyslexia Specialist – mfigueroa@austin.utexas.edu
Ms. Figueroa has been an educator for more than 20 years and serves UT Elementary as a reading interventionist and dyslexia specialist. Born and raised in Puerto Rico, she holds a bachelor's degree in Science and a master's degree in Special Education. Her passion is to help students with reading difficulties acquire the skills necessary to achieve their academic and personal goals. She enjoys, expending time with her family, listening to music, dancing, singing and traveling.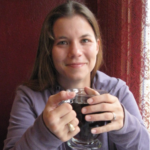 Mary King, Special Education – mary.king@austin.utexas.edu
Mary (Roark) King, starting her eleventh year as a teacher and sixth year at UT Elementary, graduated from Texas A&M University.  She spent the first five years of her teaching career educating elementary through high school aged students in a multi-grade classroom.  Every child learns in their own way, at their own pace, in their own time, and Mrs. King openly displays her gratitude and enthusiasm for the opportunity to partner with parents, teachers, and children to help great things happen for those with learning differences.  In her spare time, she enjoys gardening, board games, and drinking coffee while bird watching.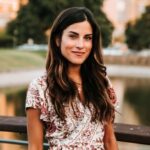 Noura Wakim, Math Specialist – nwakim@austin.utexas.edu
Ms. Wakim was born and raised in Austin, Texas to Lebanese immigrant parents, and is bilingual in Arabic. She has a B.S. in Early Childhood Education through 6th with English as a Second Language certification, and a Masters of Education in Education Psychology, emphasis on Human Development, Culture, and Learning Sciences, both from UT Austin. She has taught 5th grade and 3rd grade prior to becoming the Math Specialist/Interventionist on campus. This will be her 9th year in education. She is interested in how culture and emotion affect children's' motivations to learn, and her passion is helping children love math. In her spare time, she loves to play with her nieces and nephews, travel, visit her family in Lebanon, be active, learn, bake bread, and cook!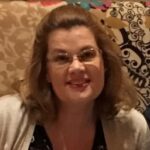 Kerry Aguillon RN, BSN, School Nurse – kerry.aguillon@austin.utexas.edu
Ms. Aguillon joined the UTES team as the School Nurse and has introduced herself as "Nurse Kerry."  She has been a nurse for 30+ years; specializing in the Operating Room, Infection Control, and Education.  Her nursing passion is focused on the dimensions of holistic health and well-being. During her free time, she enjoys spending time socializing with family and pets.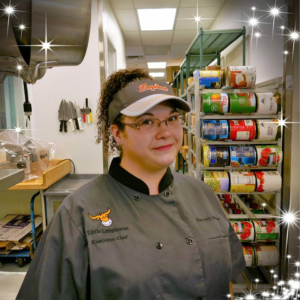 Kimberly Wilson, Chef – kimberlywilson@austin.utexas.edu
Chef Kimberly has been working for the University of Texas at Austin for almost 10 years. This is her eighth school year at UTES. Previously operated the cold food department in the Jester production center on the UT main campus for almost three years before joining this campus. She earned her Associates Degree of Culinary Arts from Le Cordon Bleu in Austin Texas, graduating in 2011. She has been in the restaurant and hospitality management industry for over fifteen years while maintaining a passion for cooking and teaching others culinary basics and skills.

Wayne George, Sous Chef – wayne.george@austin.utexas.edu
Mr. George joined our kitchen team in 2017 after leaving a Sous Chef position in a Whole Foods production center. Worked in the full service buffet café J2 and in the hot food department of the Jester production center of the main UT campus. He has been in the food production and catering industry for 23 years.