UT Elementary was founded as a Research and Demonstration school with our mission, in part, being to facilitate research opportunities with The University of Texas and serve as a model site for educational programs.
Since the school was founded in 2003, over 100 research projects have been conducted at UT Elementary. The projects have centered on our students as the subject as well as our teachers. UT Elementary partners with a variety of University of Texas departments including: The Steve Hicks School of Social Work, The College of Education, The Butler School of Music, The Moody College of Communication and The School of Nursing.
The image below uses a graphic to show the percentages of types of research studies: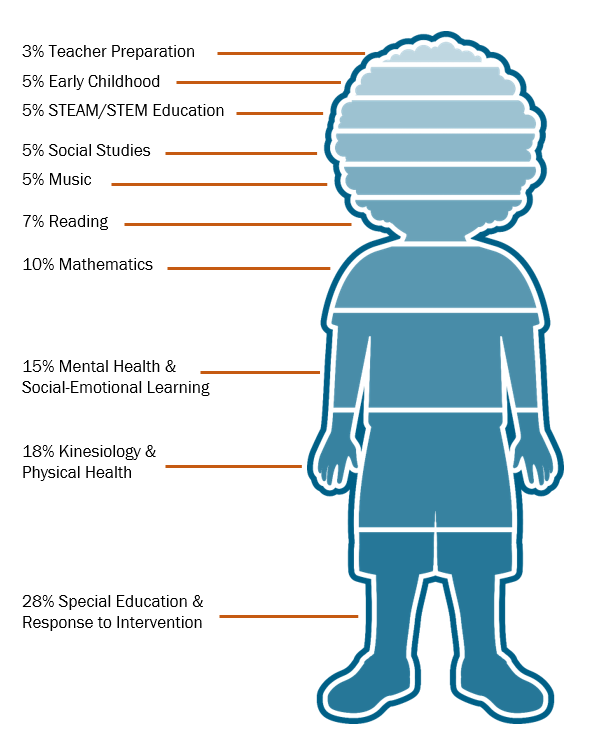 ---
If you are interested in conducting a research project at UT Elementary, please see additional information on this page: Research at UTES.