March second is Dr. Seuss's birthday—and what better way to celebrate than to don a striped, floppy hat and read his seminal classics to a classroom of young students? In honor of his legacy, a gathering of friends visited the UT Elementary campus in East Austin to read classics like "Horton Hears a Who!," "Green Eggs and Ham" and "The Lorax" to the Little Longhorns.

Paying tribute to "The Cat in the Hat," the group of volunteers wore red-and-white stovepipe hats as they read from the colorful pages of Dr. Suess' whimsical, rhyming tales.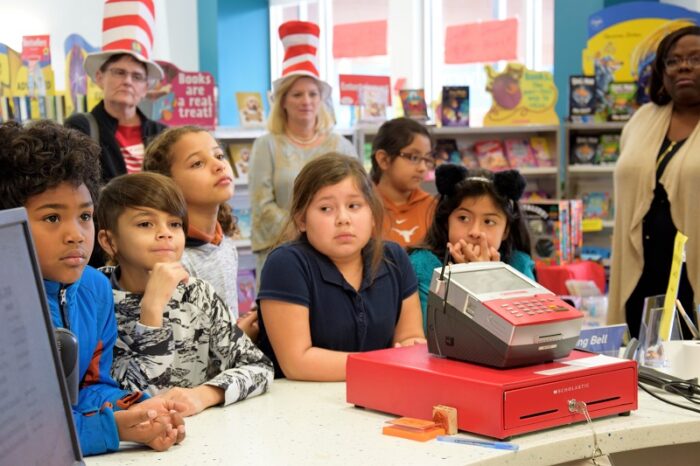 This is one of the many annual events at UT Elementary that shows Little Longhorns how to tap into their imagination and glean life lessons from art and literature.
To see more photos of the event, please visit our Flickr page.