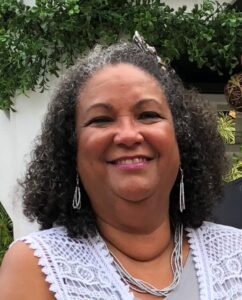 The United States is largely monolingual. In fact, only about 20 percent of the total population speaks a language other than English, according to the U.S. Census Bureau. Eunice Tanco, a 15-year veteran teacher at UT Elementary School, wants to help change that statistic.
Starting this fall, she's teaching interactive Spanish lessons to Little Longhorns of all grade levels. In her classes, she's opening them up to a new world filled with colorful folk art, music, traditional folklore and spicy cuisine.
She's also incorporating technology into her teachings, showing students how to research historical facts and practice their Spanish-speaking skills. At times, she'll open the floor to the students, allowing them to freely discuss their thoughts on the daily lessons.
"I encourage debates and open discussions to increase their understanding of Latin-root languages," says Tanco, the school's Discovering Languages and Culture Teacher. "They must also experience an assortment of activities and field trips throughout the year."
Outside of the classroom, her students celebrate Spanish cultures at annual campus events such as Cinco de Mayo, Dies y Seis and Olympic Day. Tanco also leads them on field trips to various museums and historic landmarks around the city. Her goal is to help them develop an interest and curiosity in a new language and ultimately continue their studies long after graduation.
Tanco came to UT Elementary in 2003 after working at various schools in Austin and across the globe including campuses in Puerto Rico and Germany. Throughout her storied career in education, she has most enjoyed watching her students transform into lifelong learners.
"Two of the best rewards of teaching are spending time with my students and their families and watching them grow enthusiastic about learning Spanish," Tanco adds. "I feel very proud when they graduate and move on with their lives."
UT Elementary Superintendent Dr. Melissa Chavez says she is excited that the school principal Dr. Nicole Whetstone has provided the opportunity for all students to learn another language.
"Learning another language gives our children a competitive edge in career choices," Chavez says. "It helps them establish deep connections and cross-cultural friendships, boost brain/ language development and, most importantly, it provides them with post-secondary (college readiness) skills early."