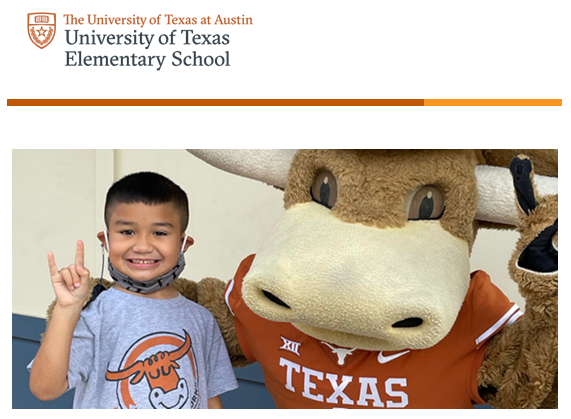 UT Elementary was founded by The University of Texas to offer families in Austin the opportunity to educate their Pre-K through 5th grade students in collaboration with the intellectual resources of our flagship university.
UT Elementary is currently accepting applications for a few vacancies in Pre-K through 5th Grade for the 2021-2022 School Year.
This is a limited opportunity to offer a world-class education to your child.
For more information or for an application, please see our How-To-Apply page here: https://utelementary.org/prospective-parents/how-to-apply/