On Thursday, April 20, UT Elementary hosted their annual fundraiser, the Visualize Graduation Society Dinner. The event has the goal of raising $100,000 to support our Margin of Excellence Programs, i.e. Orchestra, Spanish and STEAM. Our school framers included these classes for all students because based on research they improve the academic foundation for young learners.
The event opened with performances by Mr. Marks with the UT Elementary Orchestra and Joel Guzman with the UT Elementary Accordion Program.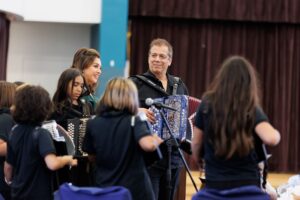 One of the highlights of the evening was the presentation of the Dan Burck Visionary Award to one of UT Elementary's school founders, Dr. William F. Lasher, for his work founding the school and his continued support as a member of our School Management Board.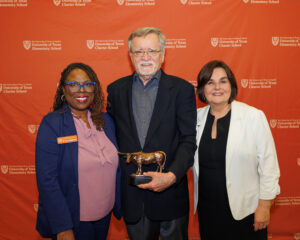 Our host was Yvonne Nava, KVUE Daybreak Anchor and she did an amazing job!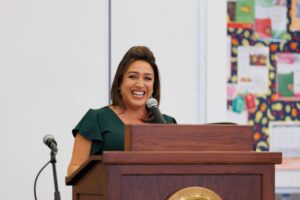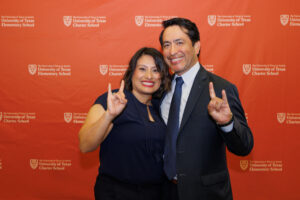 Thank you to our event hosts Regina and Felipe Estrada. Your hard work is making a huge difference in our community.
There is still time to pledge or donate! For more information about our Visualize Graduation Society, please check out our VGS page or to make a pledge or donation, please click here.