UT Elementary School is happy to announce that our new principal is Lara Wilder!  Principal Wilder began her educational career as a Middle School Language Arts and History teacher before becoming an administrator. After 10 years in the classroom, she became an instructional coach as part of Austin ISD's East Austin Collaborative that worked to align the curriculum and professional development to better serve students in East Austin. From there, she moved into campus leadership roles including Assistant Principal, Associate Principal and Academic Dean.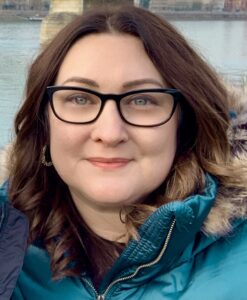 Principal Wilder is currently working on her Ed. D. in Instructional Leadership; aspects of which are reflected in her priorities for UT Elementary.  She wants to create a collaborative campus: allowing teachers to work together as well as engaging both students and faculty from Big UT to provide our Little Longhorns with the best possible education. Additionally, she knows that there is always room for growth, especially in regards to UT Elementary's soon-to-be published strategic plan.
"I am a big believer in continuous cycles of improvement: use the data to guide positive change for both the students and the teachers."
Lara's experience as a classroom teacher, dedication to creating a climate of collaboration and advocate for East Austin are some of the reasons why she is a great match for UT Elementary.
In proof that sometimes Austin can be a small world, UT Elementary's Resource Teacher Simone Villalva was one of Ms. Wilder's students when Ms. Villalva was in middle school.