From November 8 to December 8, 2023, UT Elementary is participating in The University of Texas HornRaiser where we are trying to raise $7,500 to purchase Dash robots for STEAM class.
UT Elementary is a leader in providing STEAM education, which is why we are so happy to have the award-winning Kameron Koeffler as our STEAM teacher to engage our community with his innovation and creative vision!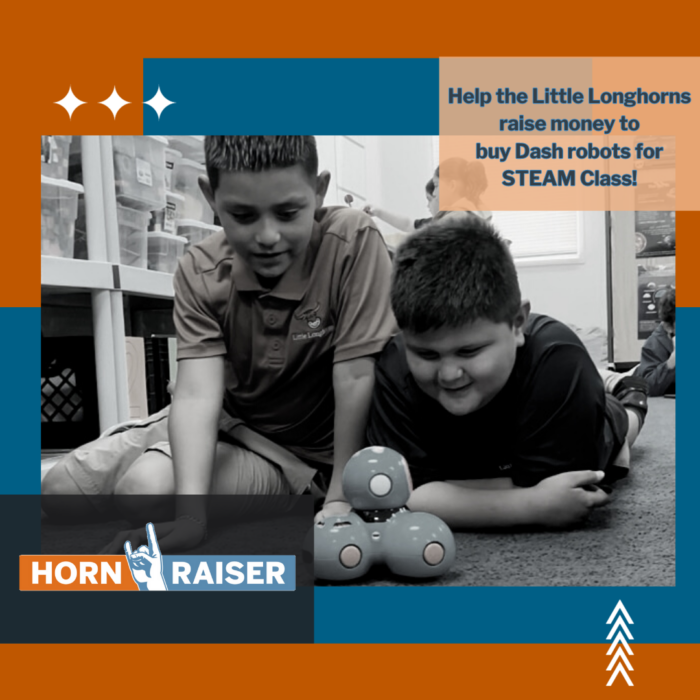 One of Mr. Koeffler's goals is to purchase Dash Robots for STEAM class. The Dash Robot, developed by Wonder Workshop, is an innovative device that allows students to practice programming, coding, and problem-solving skills with fun activities involving singing, dancing, and movement! This would allow a diverse range of students to access technology and hands-on experiences that they may otherwise not have the opportunities for outside of their school setting.
Help us spread the word on social media with your friends and network!
Share on Facebook: https://www.facebook.com/UTElementary