On Friday, October 15, UT Elementary hosted the retirement celebration of Dr. Edwin R. Sharpe. Dr. Sharpe, who retired this spring after serving The University of Texas at Austin and The University of Texas System for 50 years, was a founding board member of UT Elementary in 2003 and remained on the board for 17 years.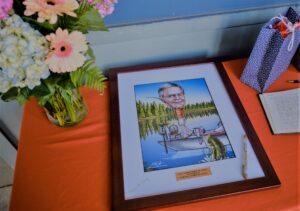 Dr. Sharpe's friends, family and colleagues gathered at UT Elementary and were greeted with the smiles of those who had not seen each other in a long time, the sharing of wonderful stories about Ed and the great weather.
The festivities kicked off with a performance of UT Elementary's Advanced Accordion group, led by Joel Guzman and Sarah Fox.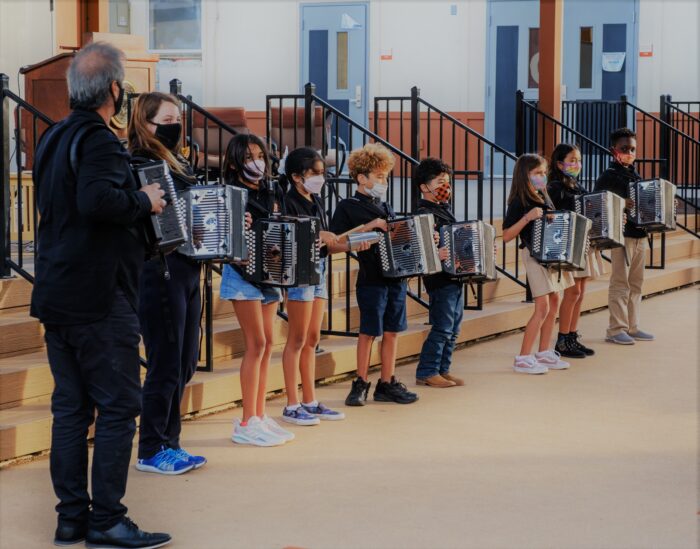 Superintendent Dr. Melissa Chavez welcomed everyone and introduced the first speaker; Dr. LaToya Smith, Vice President for the Division of Diversity and Community Engagement. In her remarks, Dr. Smith spoke about the important role that Dr. Sharpe had in University building partnerships within the East Austin Community and using the resources at the University to improve the lives of neighborhood residents.  She also admitted that Dr. Sharpe that he was one of her favorite professors.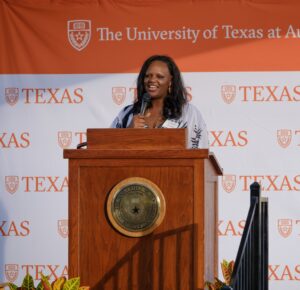 The next speaker was Dr. Victor B. Saenz, Department Chair for Educational Leadership and Policy in the College of Education. Dr. Saenz spoke about how Dr. Sharpe helped train hundreds of individuals who are now leading schools and colleges both nationally and internationally. This is how Dr. Sharpe's legacy will impact the world for the better.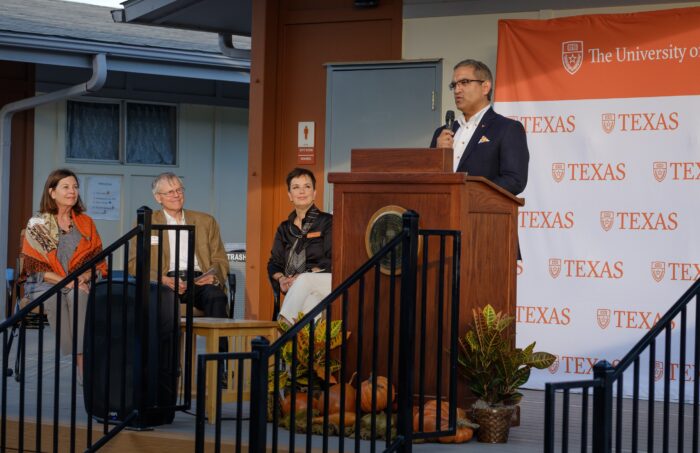 Mrs. Vaughn Gross is a member of the UT Elementary Development Council and a longtime friend of Dr. Sharpe.  They attended UT Austin at the same time and were both pursued careers in education. Vaughn noted that over Ed's career, he "exemplified true servant leadership."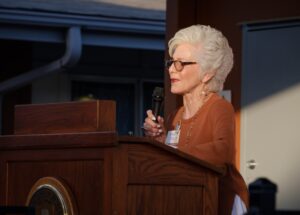 Dr. William Cunningham, the Former Chancellor of the University of Texas System and the 24th President of the University of Texas at Austin told the crowd about how when he became the University President, he listened to the advice of his predecessor President Peter T. Flawn and he kept Dr. Sharpe nearby for his advice and leadership.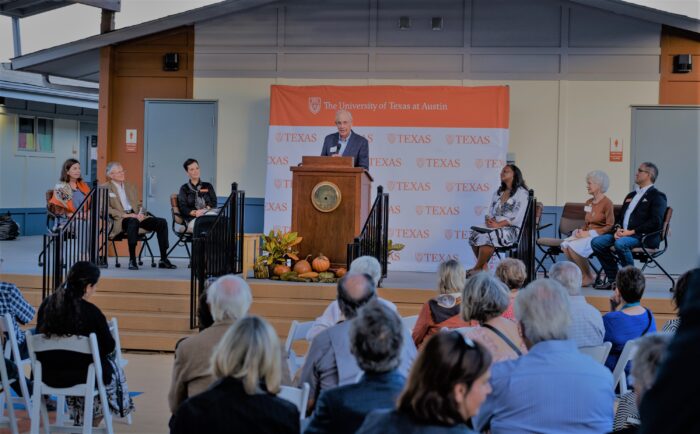 The evening culminated with the ceremonial ribbon cutting for the official naming of the UT Elementary Playground in honor of Dr. Sharpe.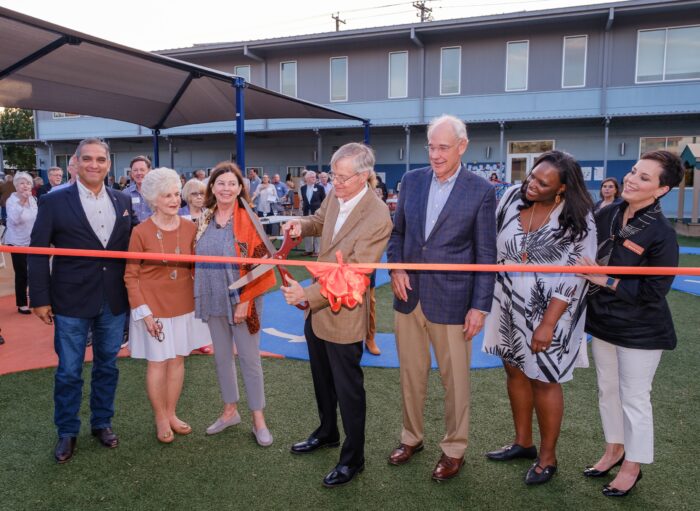 UT Elementary is very grateful to our musical entertainment for the evening. Ms. Mengya Tian whose performance provided an elegant touch to the evening.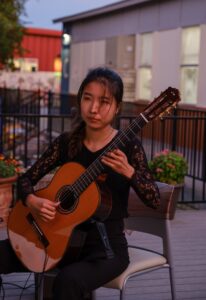 If you would like to see more photos from the event, please see the DDCE Flickr page here.
To read more about Dr. Sharpe's contributions to The University of Texas at Austin, the University of Texas System and UT Elementary, please click here: Ed Sharpe